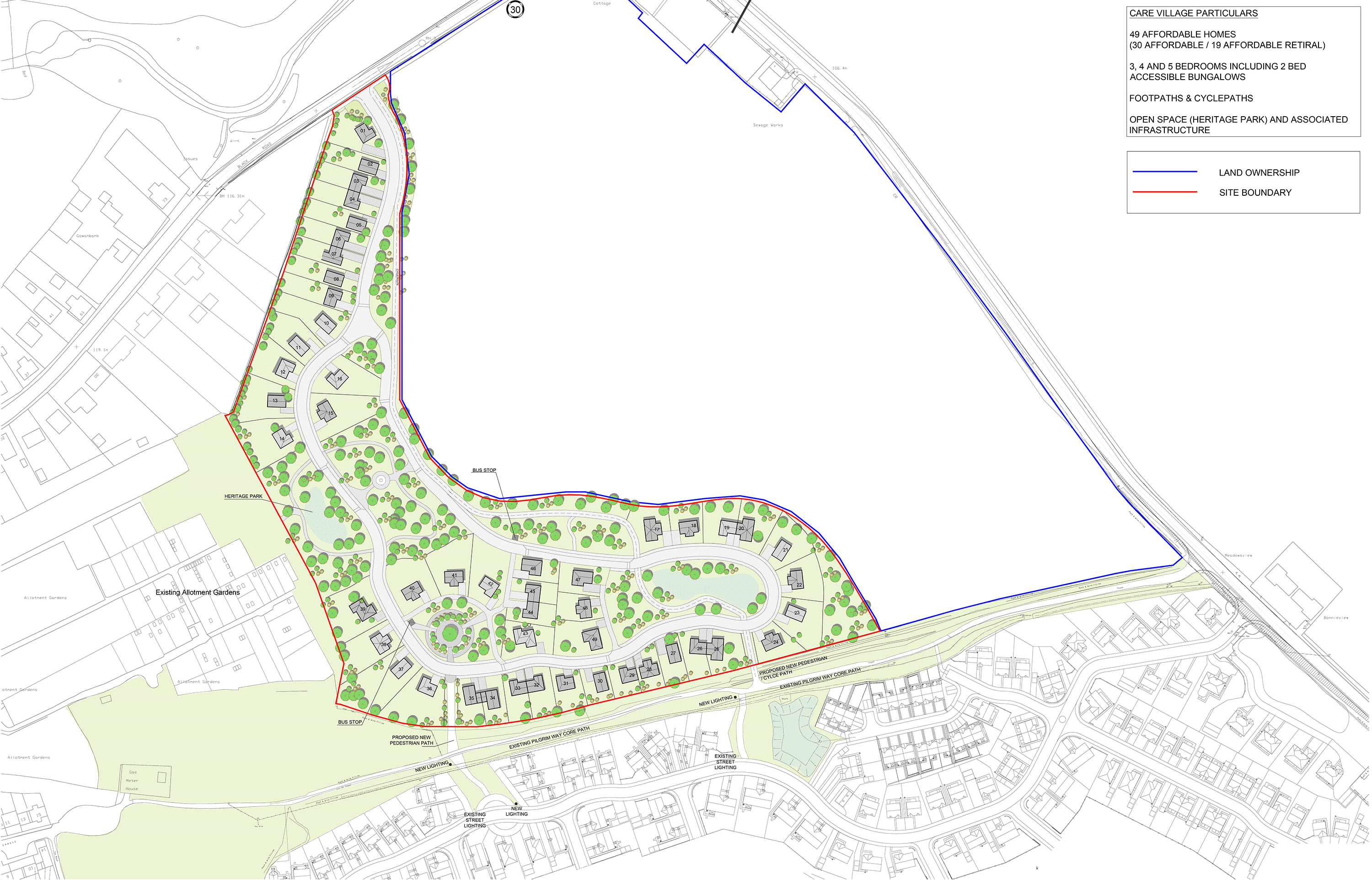 In 2019, an application for Planning Permission in Principle which sought permission for the construction of a 'Care Village' on this site was lodged with Fife Council. It was envisaged that this 'Care Village' would comprise a number of retirement homes, a care home and a new medical practice, along with associated infrastructure and landscaping.
This earlier application was subject to full public consultation, the form of which was agreed with Fife Council, with the outcome of the consultation process highlighting very few issues of concern regarding the proposed development from within the local community.
During the course of their assessment of the application, the Council voiced some concerns as to certain aspects of the mix of uses proposed and suggested that consideration be given to amending the form of the proposed development so that it would provide for solely affordable housing, this being a use that could potentially be supported by the terms of the adopted development plan.
Having considered their position, the applicant took the decision to withdraw the original application with a view to resubmitting a fresh application which would seek Planning Permission in Principle for the erection of 49 affordable houses consisting of 30 affordable & 19 affordable retiral on the site.
This consultation process, the nature of which has been agreed with the Council, is designed to show interested parties what form this proposed development might take and to illustrate, for indicative purposes only, the key elements of the proposed development.
Should you wish to leave a comment please use the comments box below.